Test AGRI software for free with real data and experience the efficiency of our platform
Get a quick and direct test of AGRI's performance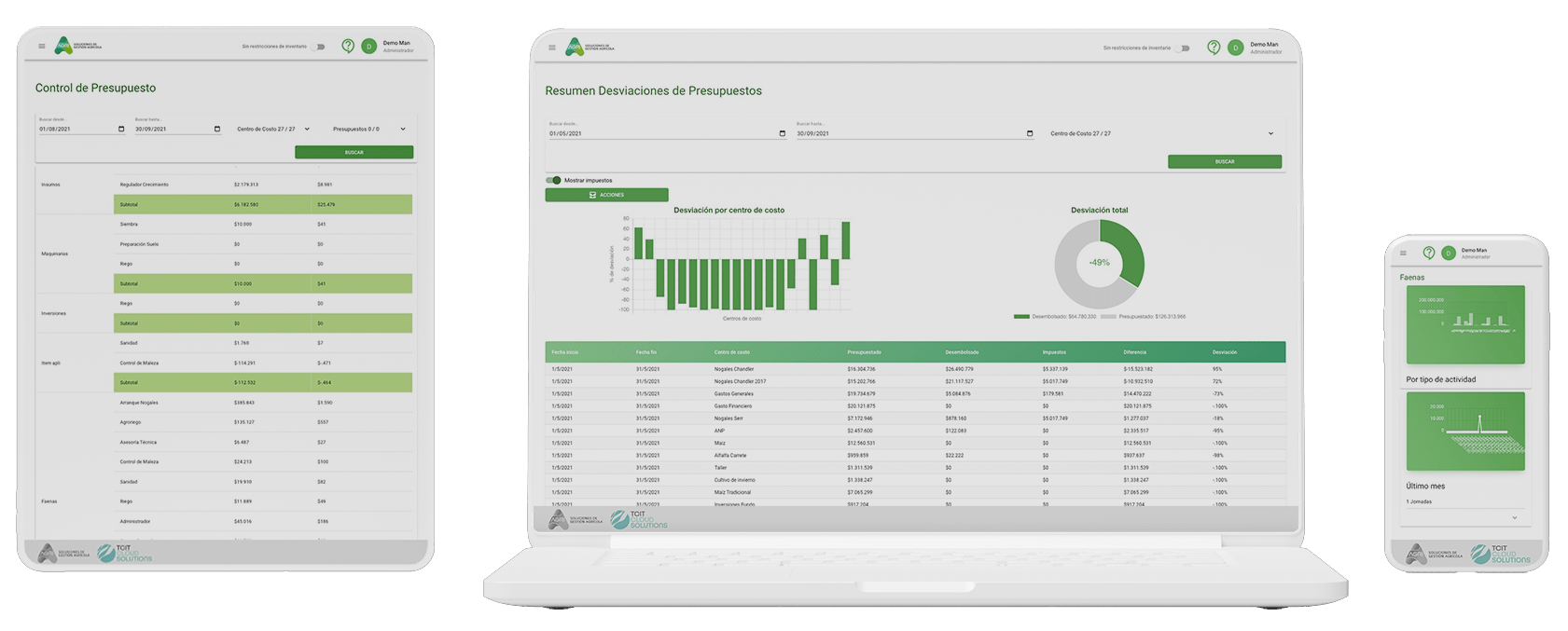 Centralized management of your agricultural operations.

Real-time information and reporting.

Cost planning and control, purchasing, warehousing and treasury.

Agrochemical application orders and certifications.

Control of work sites, machinery.

Irrigation and crop control.

Integration with SAG, SII and other software.